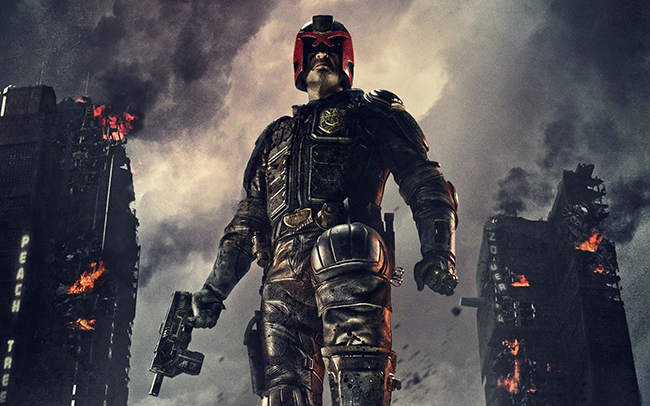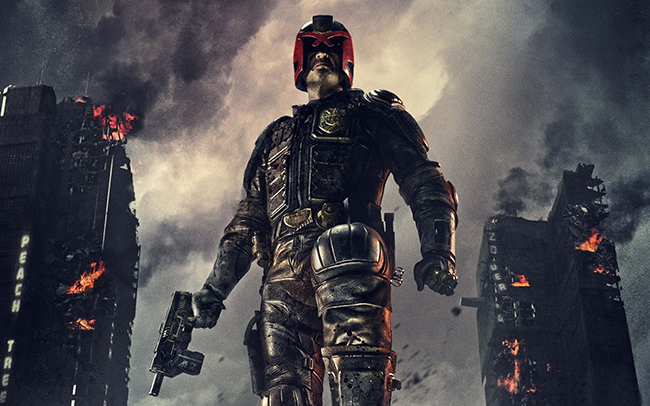 A noob in a world of dredd
Before I get started on my Dredd review, I feel it is necessary to point out that I've never seen Sylvester Stallone's version of Judge Dredd or read any of the source material that the movies are based on. I don't know anything about the universe or if the movies are even canon with that material.
However, because of this I had 0 expectations going into the film and no preconceived notions as to what it was supposed to be. Whenever I go into a film, game or album with expectations, usually 9 times out of 10 those expectations are never met. So this was certainly a refreshing change going in completely ignorant to the source material and the universe.
What's it all about?
Dredd is a film about a dystopian society, struggling to survive. A society that is willing to do anything possible, break any laws, kill anyone to protect theirs and their own. Murders, rapes, and drug overdoses are all common place and happen multiple times daily in just one quadrant in this society. What little governing society is left, what little rules there are loosely in place are governed and dolled out by the judges. The judges are essentially the top tier police and enforcement unit in this society, they are the judges, the jury and the executioners, handing out swift sentences on the spot all in the name of justice.
Dredd is one of the most respected and higher up of the judges and on this particular day has a new rookie to assess in the field. Dredd and the rookie head out on a routine triple homicide investigation to one of the seedier quadrants in the city, Peach Tree. Peach Tree is a massive 200 story high rise filled with a combination of the dregs of society and regular people trying to eek out a living and stay alive in the chaos. As Dredd and the Rookie arrive and begin their investigations, they capture one of the main men responsible for the killings and proceed to arrest him and bring him in for interrogation. However as they start to leave Peach Tree shit hits the fan and goes incredibly wrong. What follows is a film of non stop action and a fight for survival as Dredd and the Rookie become trapped in Peach Tree and must fight through all 200 floors to survive.
Closing thoughts
While many films have me constantly checking my watch and thinking of other things I would rather be doing, Dredd clipped along at a good pace and was exciting from beginning to end. I enjoyed the film and felt it delivered overall. I hope the next film in the series gets made and can flesh out more details about Dredd, the rookie and this universe they inhabit. I would like to see how it got this bad, what made Dredd who he was and what part this new rookie plays in his journey and this universe as a whole. If you're a fan of action films with a dark and serious element to them, check out Dredd it's gritty, visceral and entertaining. I hope you enjoyed this Dredd Review and will check out the film!